As a Humanist Celebrant working in Dublin I get to officiate in the most stunning, prestigious and best-known Wedding Venues. Wedding venues in the center of Dublin have the added advantage of close proximity to some of the top restaurants in the Ireland to host your reception in. There is also the added bonus of not being confined to a single venue for the entire wedding day allowing your guests to stroll to nearby pubs and restaurant's while you finish up your photographs!
While I love a rural wedding in a rustic country hotel, I'm always excited to preform an urban wedding ceremony in the more offbeat and "secret" venues in and around Dublin city. I've been working as a Humanist Celebrant for five years so I've compiled my top 7 picks for a smaller to mid-size wedding in the City Center.
So if you're looking for a cool, urban and alternative venue in Dublin my top 7 picks are below….
1. Marshes Library
One of the quirkiest Humanist Weddings I performed was for a very academic and bookish couple in Marshes Library beside St. Patrick's Cathedral. If you like books and a vintage vibe this magical library is ideal for a small, city Humanist wedding.
Marsh's is the oldest library in Ireland, opening in 1707 and was Ireland's first public library. James Joyce, Bram Stoker, and Jonathan Swift were all regular readers.
The library is suitable for a very small, more intimate Wedding, probably under 15 guests. The ceremony itself usually takes place amongst the tomes of books overlooking the gardens of St Patrick's Cathedral and looks fantastic in photographs. This alternative wedding venue is definitely one to consider if you're looking for a relaxed, stress free wedding venue.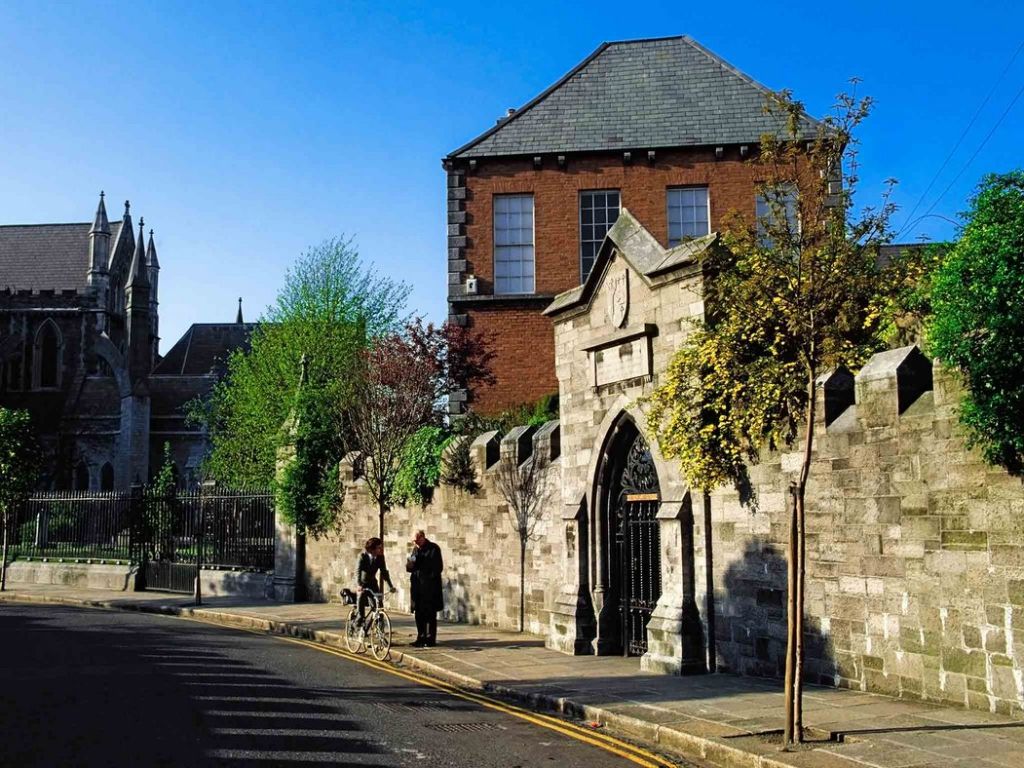 2. The Chocolate Factory
If you like Chocolate (who doesn't like Chocolate?) this could be your Wedding Venue. This used to be a Chocolate Factory and it's a really cool, industrial and arty space. The space is open plan and industrial (just like a factory at the turn of the century) so you can put your creative stamp on it.
Many couples go full scale DIY and design their own paper or greenery backdrops (for the ceremony) itself which can look amazing in photographs.
So if you're looking for a larger offbeat and quirky venue which is fun and creative this is a fanstastic Wedding venue in Dublin 1. This sweet venue can accomadate a much larger crowd as well as drinks and food for your guests!
http://www.chocolatefactory.ie/events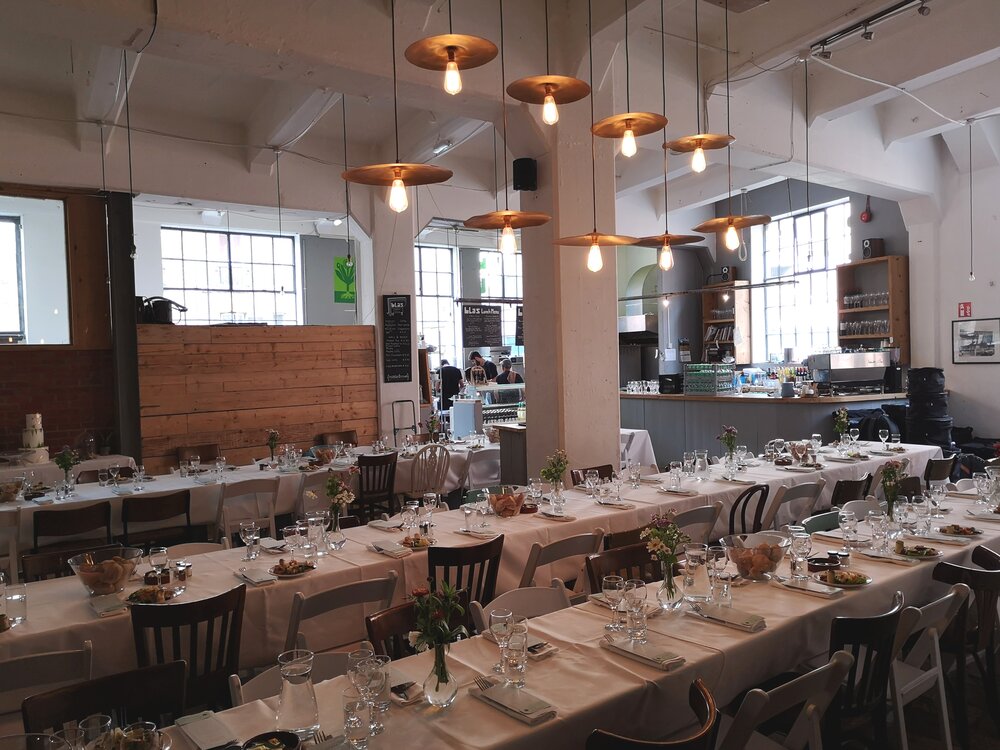 3. The National Gallery
If the very idea of a gigantic wedding makes gives you heart palpitations, check out National Gallery of Ireland. Located in the centre of Dublin's cultural quarter, overlooking Merrion Square this is an private, iconic and very sophisticated venue. Again this venue is perfect for a smaller, more intimate Dublin wedding ideally less than thirty guests.
This elegant wedding venue can accommodate the drinks reception and dinner afterwards for your guests. So for any art loving, sophisticated couple, looking for a smaller venue this is THE place to get married.
https://www.nationalgallery.ie/what-we-do/civil-ceremonies-national-gallery-ireland

4. The Zoo
This is the ultimate offbeat venue for a Humanist Wedding. Why not chose to say "I Do" at the Zoo?
Especially if you love animals or have young kids, Haughton House is a real novelty and the Zoo provides a magical backdrop to your special day.
This venue is suitable to large or small weddings and is definitely a unique alternative to a traditional wedding. You can even visit the Zoo afterwards if you are feeling especially adventurous!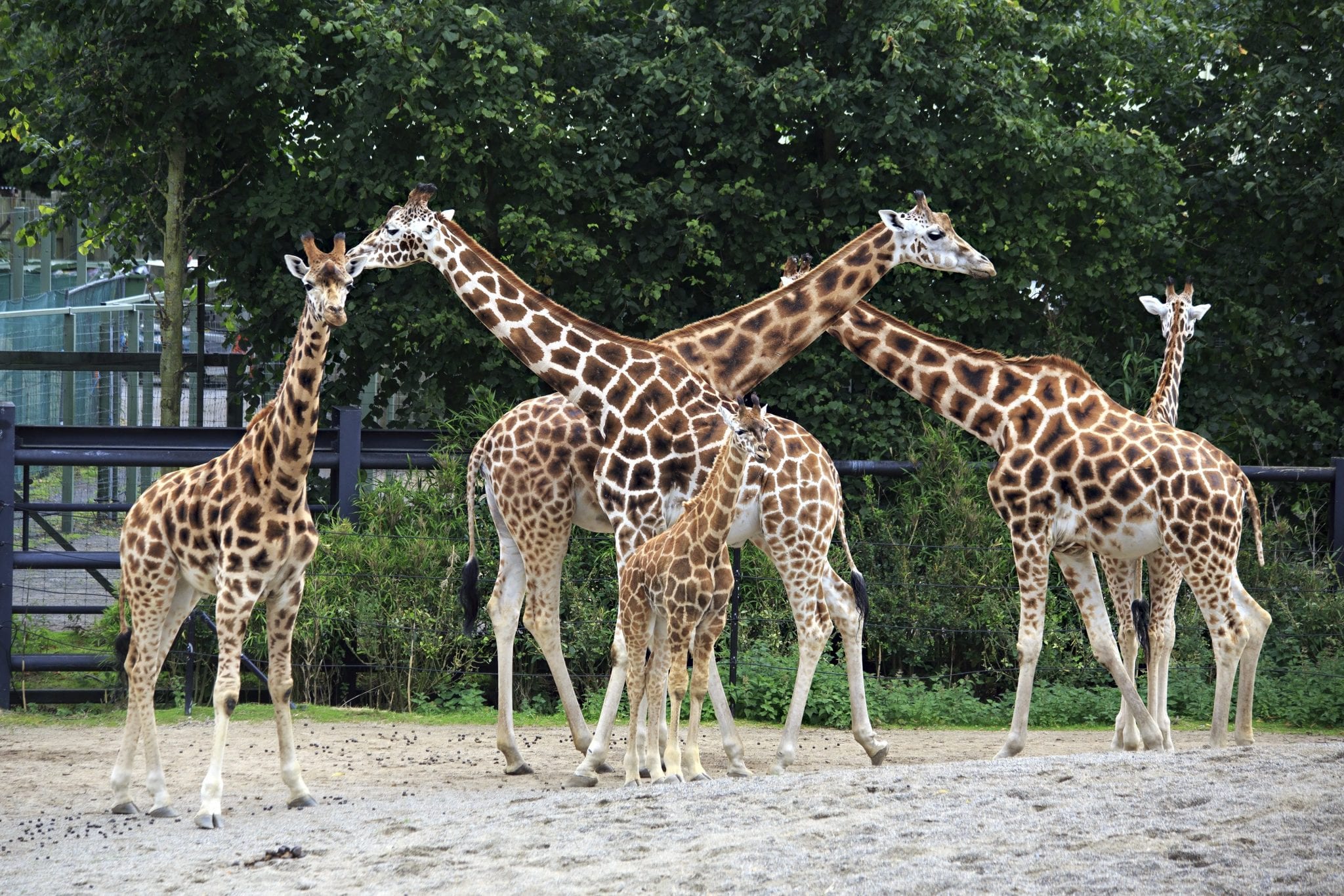 5. Wrights Anglers Rest
I definitely have a soft spot for this venue. Wrights Anglers rest is an award-winning restaurant with a picturesque location next to the banks of the Liffey at the Strawberry Beds. This former Hotel, built in 1865 to accomadte Honeymooners from Dublin, is steeped in history that stretches back to Cromwellian times and the famous patriot Michael Collins.
It's welcoming ambience of its French threadbare-style and elegance.
Feels like a rural country tavern but is actually very central just 10 minutes drive from Dublin City Centre just next to Phoenix Park. This is a cozy wedding venue and perfect for a winter or summer Wedding. In winter it offers roaring fires places and during the summer offers alfresco dining on the famous Sackville Terrace.
This venue won't disappoint and many Dubliners are surprised by it's existence so close to the fair city and should be on any couples list for a intimate Humanist Wedding.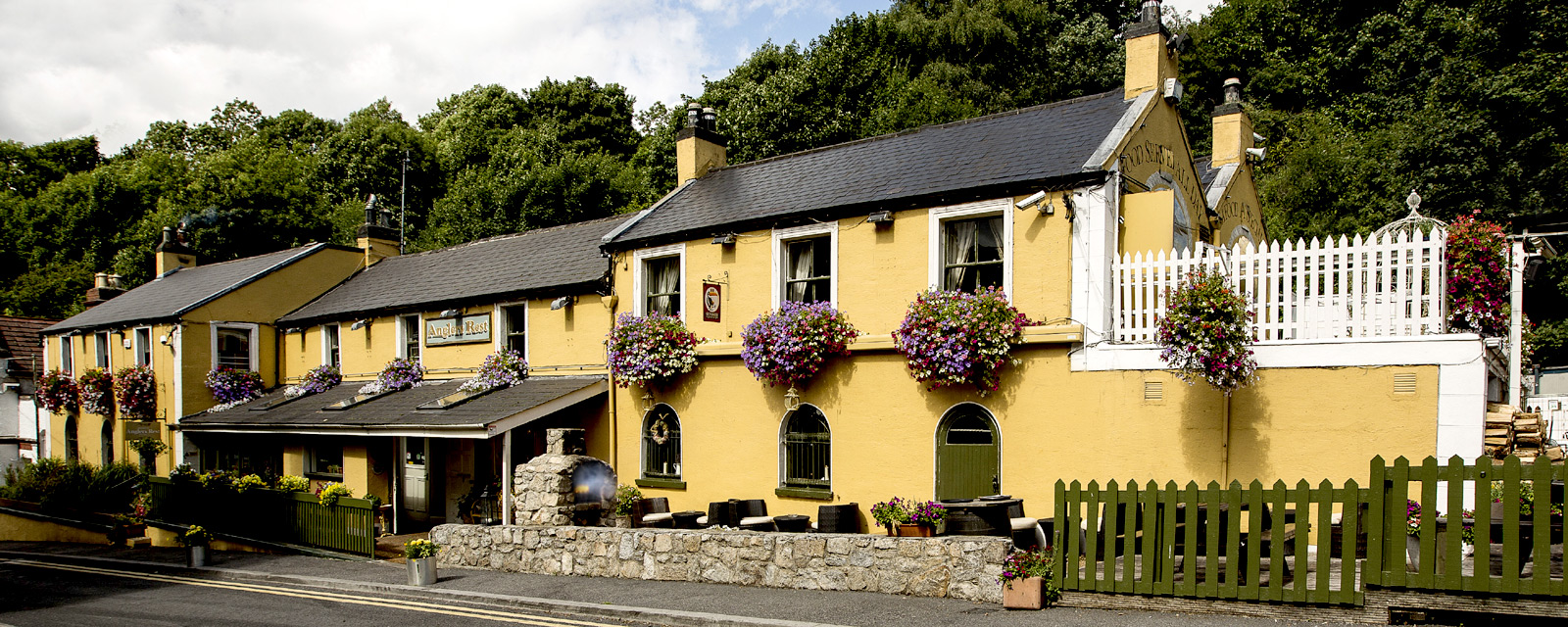 6. No. 25 Fitzwilliam Place
Similar in style and tone to the National Gallery, No. 25 Fitzwilliam place is the epitome of chic and elegance. Located on one of Dublin's most elegant streets, The Georgian Mile, is a stunning townhouse which spans 3 floors and is perfect for a romantic and personalized Humanist Wedding. It is best suited to a smaller, mid-sized bespoke wedding and is an oasis of calm right in the center of the city. Ahhh, I feel calmer already! No. 25 is truly one of Dublin's best kept secrets for Weddings.
https://www.25fitzwilliamplace.ie/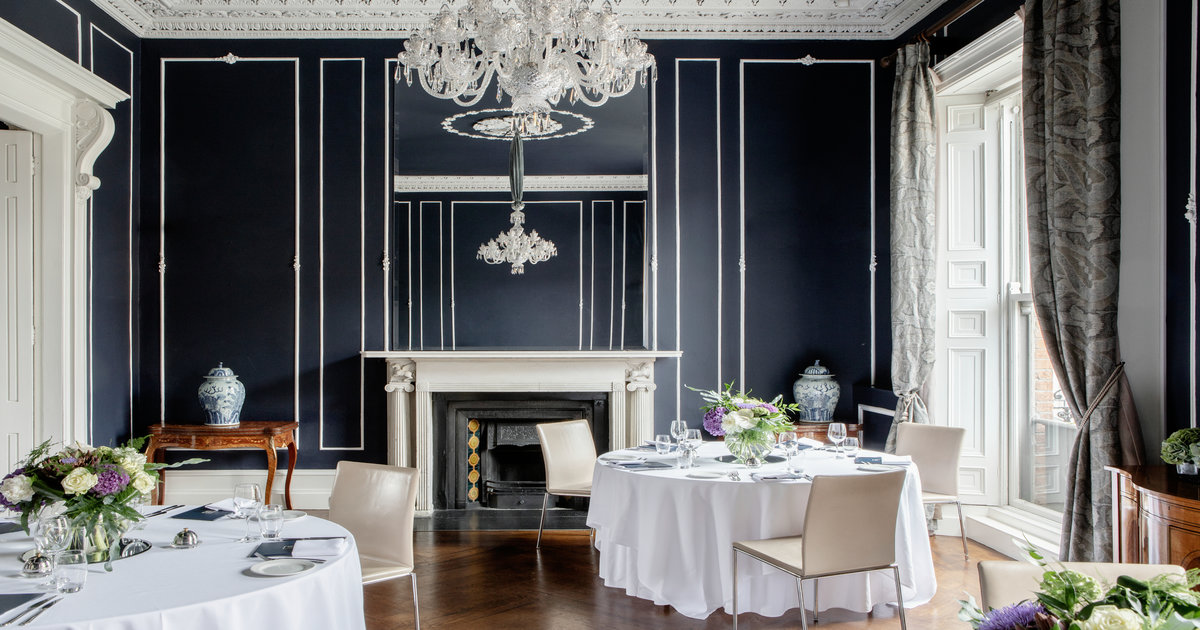 7. National Maritime Museum of Ireland
Last but not least, this is definiately a qirky offbeat venue for those of you who love the sea! The church was built in 1837 for seafarers visiting the shores of Dun Laoghaire and remained open until 1971. In 1974 the Church of Ireland and the Maritime Institute of Ireland signed an agreement that led to the museum's opening. The walls are full of enthralling stories of discovery, heroism, war and disasters at sea.
It's a really fun place to officiate a Humanist wedding as it offers a majestic staircase and a ceremonial space right beside a massive working Optic, which was the actual light from Baily lighthouse. I even officiated a wedding there once that had used the balancony to place an entire gospel choir! Needless to say it was a very memorable wedding.